Welcome to Unison
Unison is the leading global supplier of complex gas turbine engine components and electrical & mechanical systems. 
Unison is a supplier to nearly every engine and airframe program, providing the most advanced performance solutions for a wide variety of markets including aviation, space and defense, power, oil and gas, and transportation.
By anticipating customers' needs and investing in research and development, Unison continually sets new standards for performance and technology. 
Unison delivers differentiated original equipment manufacturer (OEM) products that perform in the harshest engine environment.
Igniter
Unison igniters are the OEM choice ensuring a reliable spark rate and energy delivery.
Air Cooled Oil Cooler (ACOC)
Unison developed the industry first conformal heat exchanger allowing for better engine fuel performance.
Leads
Unison leads transfer energy from the exciter to the igniter in extremely harsh environmental conditions.
Exciter
The world leader in exciter technology Unison exciters have been the choice of the aerospace industry for over 3 decades.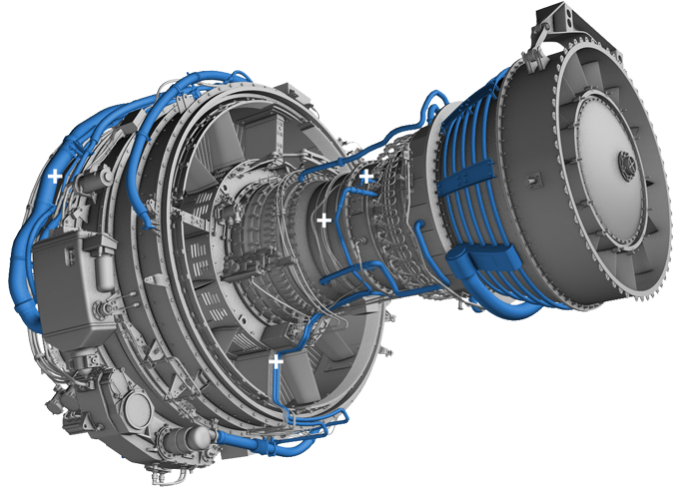 Fluid Conveyance
Unison's tube and duct design, integration, and manufacturing solutions for fluid conveyance requirements meet a wide range of engine needs.
Leads
Unison ignition leads have the smallest diameter consistent with the application and performance profile resulting in the lightest weight for the application.
Temperature Sensor
Unison temperature sensors are the most accurate and reliable sensors in the market.
Fluid Conveyance
Unison tubes, ducts, and manifolds are some of the most technologically advanced in the industry, utilizing unique manufacturing techniques to reduce cost and weight.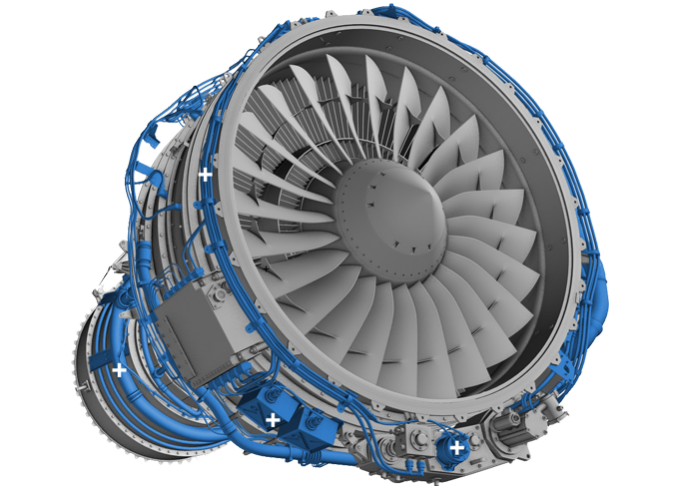 Harnesses
Unison harnesses stand up to the harshest conditions on the engine relaying vital engine data to the engine control.
Fluid Conveyance
Unison tubes, ducts, and manifolds provide fluid conveyance solutions for the engine as well as throughout the entire aircraft.
Exciter
Unison's solid state exciter is capable of withstanding severe heat and vibration, while efficiently delivering the industry's highest spark voltage and energy levels.
Permanent Magnet Generator (PMG)
Unison PMGs are highly reliable backup power generators that lead the industry in quality and reliability.
Ignition
Unison has been a visionary in the ignition space for over 30 years. We are pursuing ignition technology & innovations such as solid-state ignition and advancements including improved igniter life by three times. If you need leading ignition technology, there is no other choice but Unison.
Power generation
Unison's power products are industry-leading permanent magnet designs that deliver uninterrupted power to critical engine and aircraft systems. Our in-house engineering team can customize a power solution, and we also have an array of off the shelf products for a variety of applications.
Sensors & switches
In order to optimize efficiency, customers are asking for more accurate, higher fidelity sensors. These sensors are increasingly asked to work in harsher environments. Unison's unique high temperature designs have allowed customers to achieve their efficiency goals while increasing reliability.
Harnesses
Unison designs, develops, and manufactures highly reliable wiring harnesses and electrical interconnect systems. Our harness options include braided, open bundle, and over molded hardnesses. Our engineering team can optimize Unison designs to your specifications for a reliable solution.
Fluid delivery systems
Unison designs revolutionary fluid delivery systems that utilize advanced materials and design techniques improving overall engine efficiency. Unique manufacturing techniques allow for unique material selection and thickness, which reduces material costs and allows for harsh environment performance.
Thermal management
For years, Unison has been disrupting the thermal heat exchanger market. We continue to innovate now with additively manufactured heat exchangers. 3D printing allows for greater thermal exchange at a fraction of the size and weight of legacy heat exchange.